Welcome to the magic world of Piccozzo!
Farmhouse in Tuscany
Azienda agrituristica Il Piccozzo – Loc. Piccozzo Casciana Terme Lari (Pisa) Tuscany – ITALY
Piccozzo agritour is surrounded by the beatiful mediterranean wood 350 metres above sea level; the are two spacious and indipendent aparments available for 7 or 5 guests respectively, 12 guests in total.
Olive trees, green hills and hectares of woods frame Piccozzo Agritour, a family run farmstead in the Mediterranean scrub.

… surrounded by nature at an altitude of 350 meters
The building dates back to the twelfth century, the rock walls, the antique wood forniture and the white insides give the local a warm and earthy atmosphere; there are two available apartments with bathroom, living, fire place, kitchen and dining table included.
There are two bedrooms in the Terrace Apartment, where you can bask in the sun and read a good book while you enjoy the view; meanwhile there are three bedrooms in the Tower Apartment, which with its superior height gives you the opportunity to admire a wonderful view from the tallest window.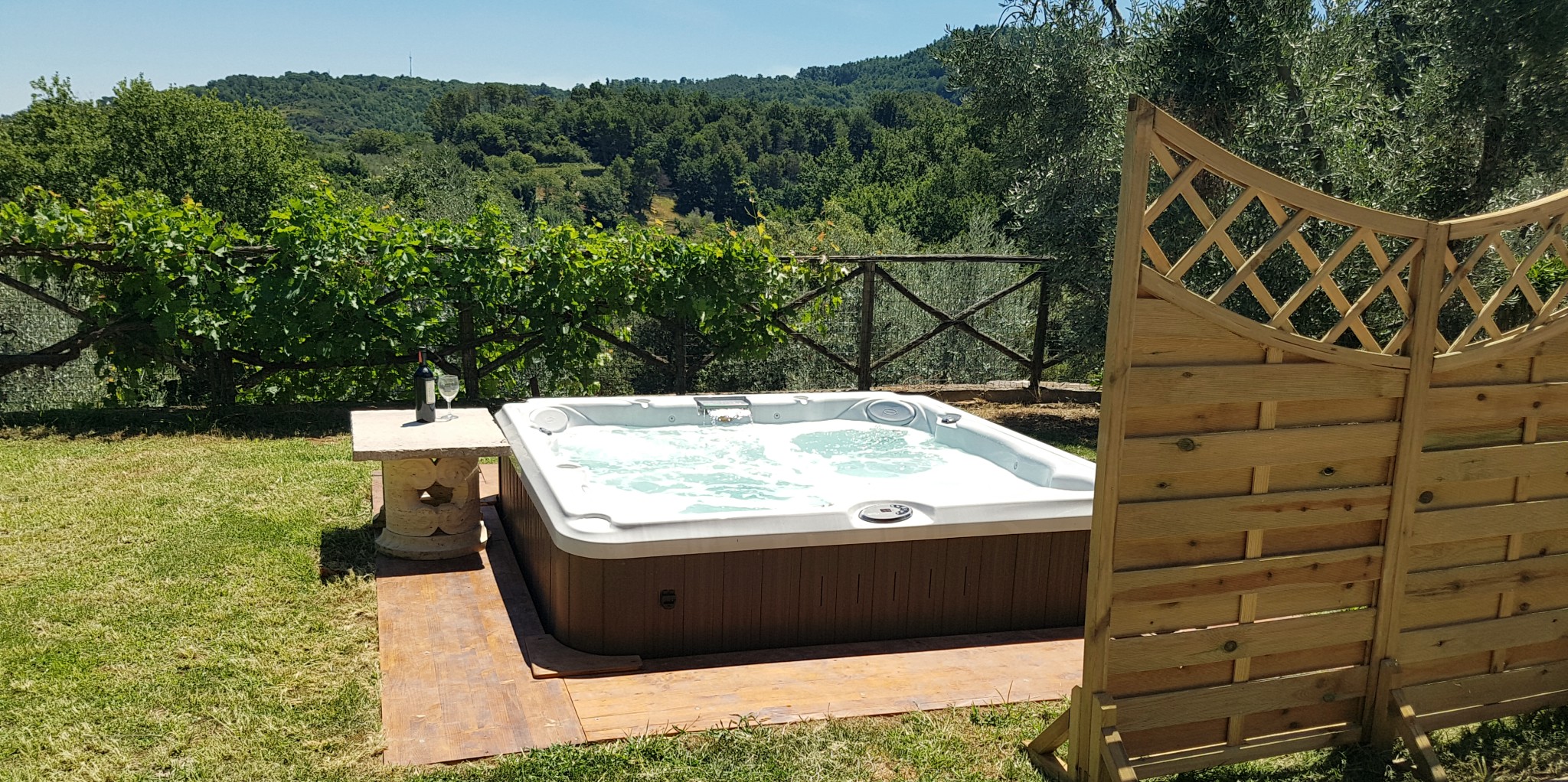 In the backyard there is a Jacuzzi for five people (reserved Torre apartment), with adjustable water temperature to refresh in the hot summer day and warm up in the cold winter, to increase the relax all it takes is to turn on the water jets in the pool and let go of all the stress.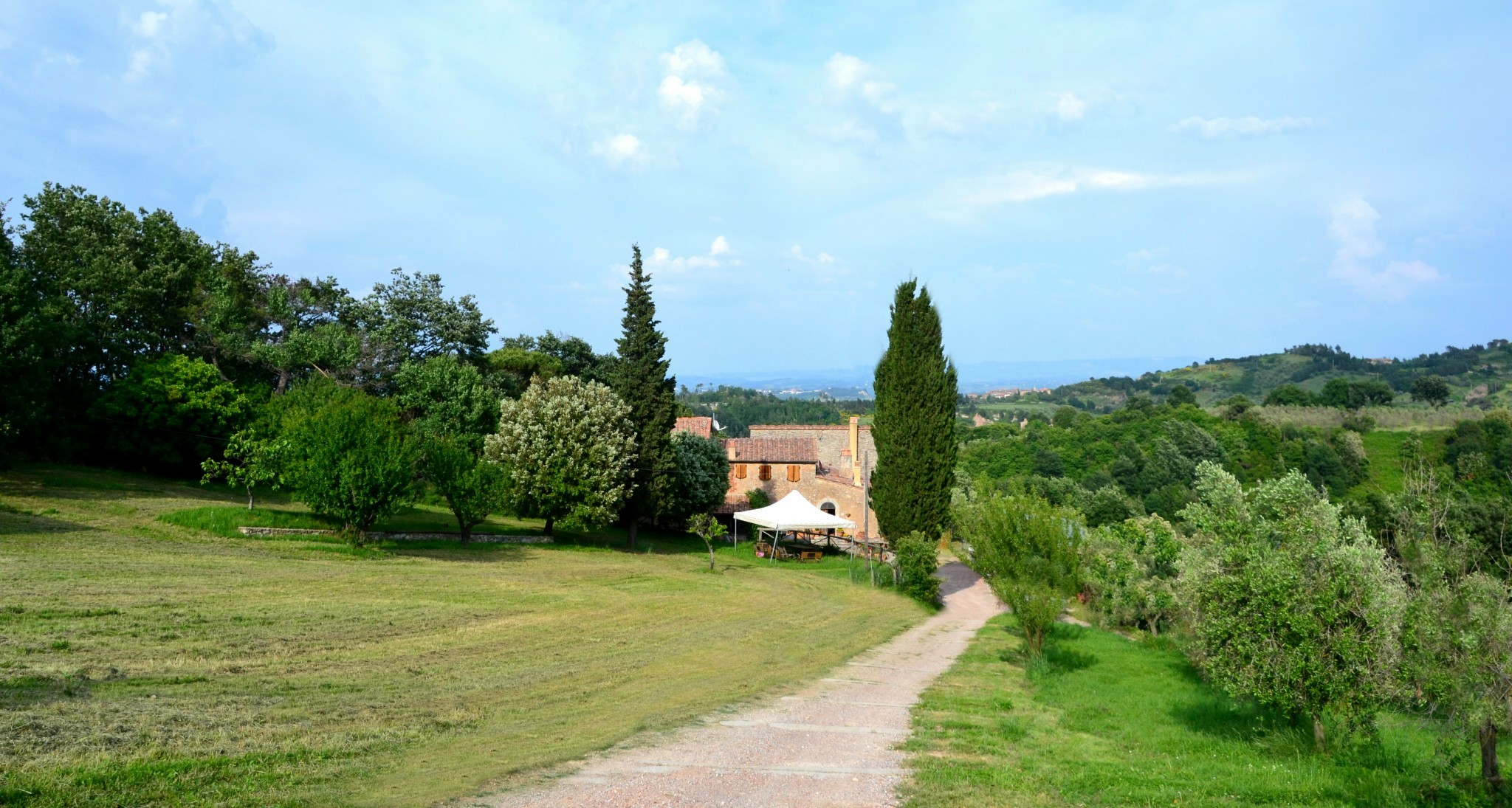 The well maintained lawn is perfect for those who want to rest after a bath, just take a bath sheet or a chair sit down and relax listening the sound of nature.
The wood is vast and is just waiting to be explored, there are greavel roads right for taking walks and perfect locations for romantic picnics under the tall trees.
If you are planning on taking a trip even just for a day, Piccozzo Agritour is excellently located so that the sea is just half an hour away, moreover there are many beautiful destinations less than an hour away: Volterra, San Gimignano, Siena, Pisa, Lucca, Firenze…
If you are looking for a peaceful vacation to leave everything behind and find yourself, turn off you phones and come visit us in the heart of Tuscany, we will be glad to share with you this enchanted countryside.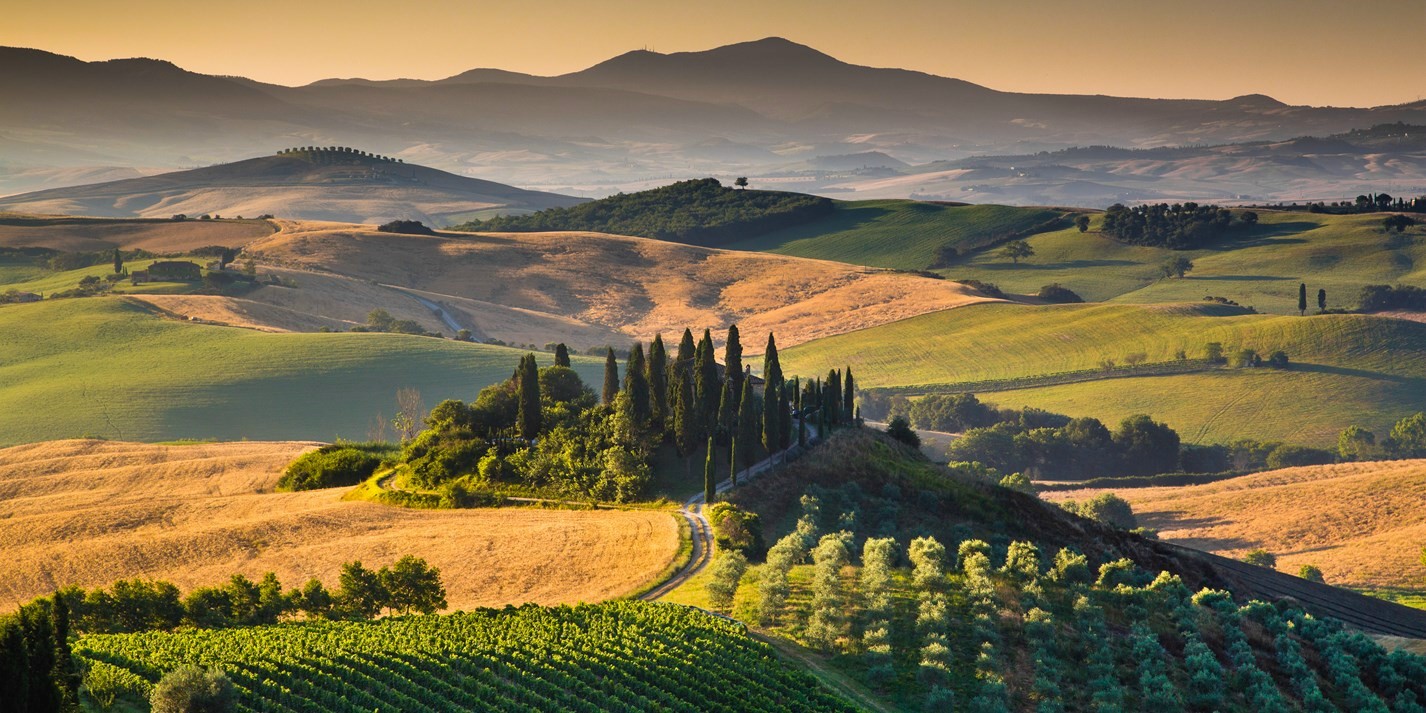 … ITALY…TUSCANY…PISA…Casciana Terme Lari…Piccozzo.
The setting is perfect for couples, families with children, friends circles and pets, it's the ideal place to relax and take a break from the noise of the city, and experience the scents and colours of the Tuscany countryside.
The place is unique thanks to its surrounding nature and fantastic view.
12 guests – 5 bedrooms – 7 beds – 3 bathrooms
Wi-Fi and Private park included.
During high season (july and august) we accept reservations only from Saturday to Saturday.
Check-in past 3:00 PM
Check-out 10:00 AM
Post in: Italiano